Most people like to get emails from the peeps section when they get an email like message from another user, but not everyone wants to get emails when things happen on the site. You can fine tune your individual settings so that they system sends you an email to notify you when someone has not only sent you message, but also when new posts are made in a group that you have created, or joined, and other options as well.
It's easy to adjust these settings once you know where these options are. Here is a graphic showing how to get to that settings page.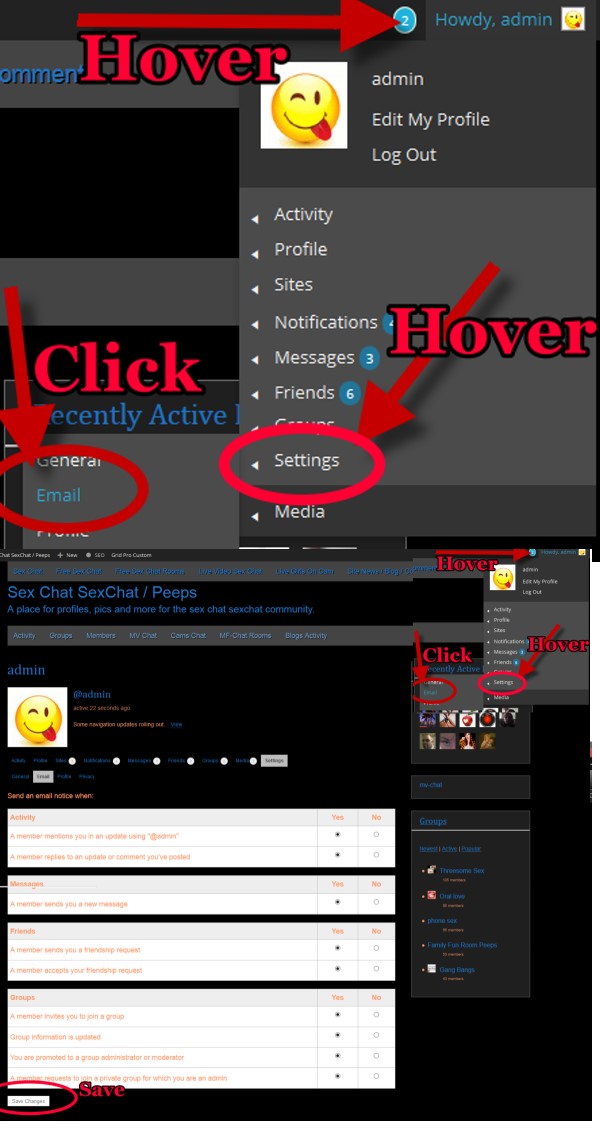 Basically you hover over your screen name on the top admin bar (far right), then hover over settings, and click email.
This will bring up a screen where you can select "no" to turn off email notifications for many of the events that can trigger an email notice to be sent to you. Click save at the bottom, and you are done.
We try not to send emails to everyone and instead allow users to sign up for comment notifications when they want to, and our systems are setup to only send an email when someone signs up for one of the sections of the site. We have never sent out any kind of spam messages, and actually prefer that our system sends as few emails as possible. This helps our web server run better. We do offer several options for people to choose to get email notifications however, and offer ways for people to turn these options off as well.