Launching a new text chat system this week.
Currently going by the alias PT Chat, aka Peeps Text Chat.
This one has a lot of possibilities, but it needs some testing to see if it can handle the kind of use that our rooms tend to withstand. It's a nice start, and hopefully this system will serve everyone well as we work on our new complex system. The Xirti System is coming together, but it's more complicated.
For now we have this PT chat system, and if it can handle the amount of messages that we tend to send around here, then it will expand to have the many niche rooms that we have grown to love and iggy over the years as well.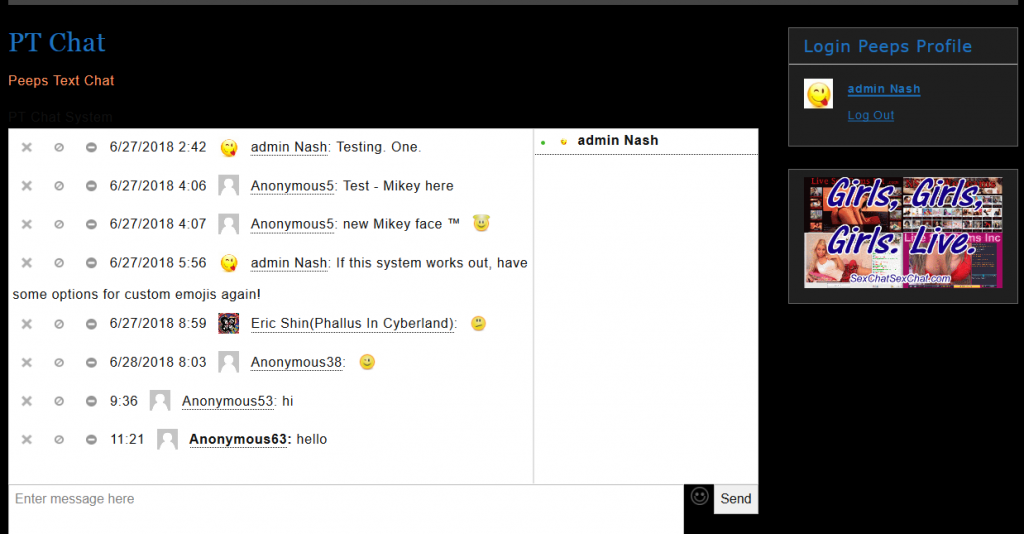 Hopefully it will run well and get popular enough to expand.
Let me know what ya'll think of this system and use it well!