About Us
Sex Chat SexChat is a web site for adults only.
Contact Us
Our (link to) contact info is also listed at the bottom of this page, and just about every page of our web site.
Principles
Free Speech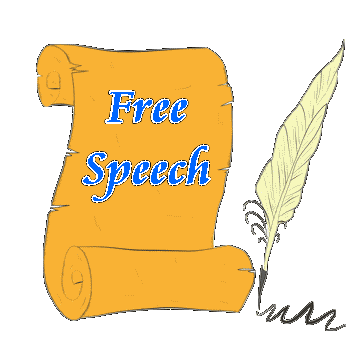 We are proud supporters of free speech around the world. We promote discussions about free speech, and tools that people can use to share their thoughts with the rest of the world. Even though we strongly feel that anyone should be able to share anything that is one their mind, we do believe that certain things should only be shared in the proper places.
We do place some restrictions on the types of things that are permitted to be discussed in our chat rooms. Even though we limit some of the things that are permitted to be discussed in the open lobbies of our chat system, we do offer space for some taboo subjects to be discussed in other rooms within the chat. Some of these decisions were not made easily, and after many discussions and debates with other users here. You can get details about the restrictions by visiting our chat room rules and etiquette page.
Even though we limit some subjects from being discussed in our chat rooms, we do still advocate for everyone's right to uncensored free speech. We will cheer on those people who want to share thoughts that are or are not popular, and offer to help people find places to publicly share / publish their thoughts, even if they do not fit well with our site, we will help people find places to share via other portals online, and support those organizations that help do the same.
We appreciate the principles that organizations such as the Electronic Frontier Foundation (the EFF), Wordpress, Wikipedia, the Free Speech Coalition, and similar organizations.
---
Fairness and Respect
We really try to be as fair as possible with our visitors, and show respect for those who visit our site. We ask the same of those who choose to use our services. We are pretty transparent about the rules for the chat rooms, and we follow them too. Our moderators have rules to follow, and we have methods for users to question our policies and how they are enforced as well. You can learn more about our options for private and public questions about the moderating, and complaints about the moderators here.
---
Privacy
Privacy has always been a big focus for us here. We strongly encourage everyone to read our entire privacy policy and information page. We don't just have some bullshit "We care and value your privacy, followed by the list of ways in which your privacy shall be violated to fund our greed" statement like you find on most popular web sites.
We work really hard to ensure privacy is a principle that affects how we do everything here. This affects decisions that are made in how we code our web site (eg disallowing most third party scripts when possible) – to the rules that we place on how our moderators handle situations. Over all these years we have never turned on functions to have our web server auto-record the private conversations between users, and we go to great lengths to ensure that as little as possible is stored about our visitors and their use of our systems.
Some web sites take the easy way out with regards to privacy, we spend a lot of time and energy to maintain it as much as possible, and will continue to do so. Our privacy policy page not only covers information about how we handle user data, but also information about securing your data and privacy around the web in general, as well as links to other important information for taking control of your online history, and more.
Learn more about our privacy policy here.
---
History
This web site was started in 2005 when Jmes and Nash were talking about the various sex chat options that other web sites offered. After spending a few years helping others establish adult web sites and browsing the free and paid options of other portals, we decided we could offer more than the average commercial porn site. We liked certain elements of the big commercial video chat sites, yet we preferred the personalized feel of the amateur cam girls web sites, and other personal web sites.
We found that most commercial web sites only offered a few pages of information for the average user, and were focused on the "one to many" aspect, often trying to funnel people from limited free chat to pay per minute premium features. The few web sites where we found actual open free chat rooms seemed to have issues and limitations that made them not as fun or community oriented that we were expecting. We started to consider how we could combine aspects of the commercial / professional video sex chat sites with the personalized touch of an amateur site, and bring about more community, more information, and more chat options, to make a better chat portal than anyone else was offering.
When this site launched we hacked together many pieces of our envisioned puzzle and started testing options and asking for feedback. In the beginning most of our visitors were looking for just sex chat, and there was little demand for community features.
After being online for some time, we started to get a few emails from users asking for moderators in the free text chat rooms. At that time we were unaware that groups of people had started to use the text chat for extended periods of time and on a regular basis. We jumped into our free text chat room and were quite surprised to see dozens of people engaging each in other regular conversations. We decided to make some of the regular chatters moderators, and started to add new rules for use of the text chat rooms.
Over time more and more people found their way to the free chat rooms, and we started to see a growing amount of people who just wanted a sexy place to enjoy some chat with other people. There were still plenty of people who came to the site who were only looking for quick video sex chat, so we added some more options for checking out live video previews from some of our favorite professional portals. Some people really enjoy the professional cam girls (and guys) that we promoted, and some really just wanted to find other non-professional people to jump into some video sex chat via yahoo cams chat, skype, etc. - so we added member to member / cam2cam options for our visitors to make it easier and more private than those third party webcam chat services.
We continued to change up our chat room moderators, and add new rules and established a list of etiquette as things came up within the community. We have had many great public debates about how things should be, and the rules that govern the chat rooms here are from lots of people's input. We continue to modify how our technical systems run as well.
For years we have hosted our own java chat rooms that allow for smooth and fast discussions with hundreds of people online at the same time. Many people have enjoyed our no registration sex chat rooms as a way to get in quick and find people to flirt with. Most of the cyber sex occurs via private messaging, or in private rooms, but there are some rooms where open sexual discussions occur within the group open chat in that room as well.
Taking suggestions from our regular users, we created easy ways to enter directly into the gay sex chat rooms, lesbian action, and several others on the free sex chat rooms page.
We have grown quite a bit over the years, and during some periods of time that growth has come with some growing pains. We have made it through some pretty tough times and have made our systems better, and faster, and continue to work to improve everything here. For years we have had a pretty robust chat system that has allowed for global instant communication for thousands of people all around the world, all day and all night. No registration required sex chat with thousands of people many many miles away puts a bit of strain on things, but we have worked diligently to keep things up and running.
We have also been working to build new options as technology advances and people's desires evolve. We have rolled out a members profile area where people can create a profile similar to facebook and tumblr. In the peeps section you can share in public groups, send private on site (email like) messages to other members, upload photos, and more. Becoming a mobile friendly web site was not even a consideration when this place was originally built, but we noticed more and more requests for mobile friendly (cell phones, tablets, netbooks, etc) chat in 2013, and started to recode things for more mobile friendly features.
We have experimented and attempted to roll out many different chat options over the years, many of them failed for one reason or another, and some we are continuing to enhance to make them more user friendly. We look forward to adding even more to this great community that has developed and hope that other like minded adults will continue to enjoy the discussion options that have been available here for years, and the new ones that are coming.