Free Sex Chat
Free sex chat is a great way to test out some of our sex chat options.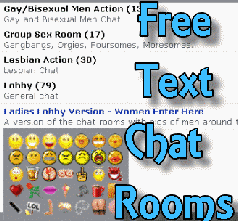 With our free text based sex chat rooms you can jump right into text chat with other visitors to our site, no registration required. Choose a screen name and enter the lobby or one of our niche rooms. Once inside you can create new rooms, and invite users to join you there if you like. Private messaging and private rooms are also available. Enjoy sexy custom emoticons to use in our chat and more!
There are also many other video enabled free sex chat rooms on the internet... The main limitations we have seen with these services are that you often find chat rooms with dozens of free surfers all asking the one model to do this or that, and so the responses are generally short (if there is any interaction with you at all) and the models in most of the professional free video chat rooms do not get very intimate with each chatter. The one on one chat with these free video chat girls and guys is often the only way to really engage in good sex chat. It generally costs by the minute to enjoy one on one video sex chat, and that is often the only way to get nude video sex chat as well.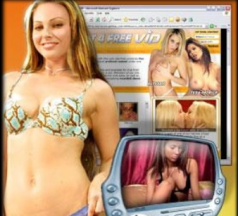 We have established partnerships with some of the professional video sex chat portals online, and with these partnerships we can offer limited free access to some of the professional cam models doing live video sex chat right now. Here are some of the professional options you can check out for free:
We now have a random free video chat from the chaturbate system on this page below.
You can view more of the random live free cams from chaturbate by clicking in the window below and then hit ctrl+x.
Or you can click here for the list of who's online at the semi-free, sometimes nude chaturbate portal.
The girls, guys, and couples doing these free live shows are crazy. Most of the shows are free, but the performers request tips. Some of the performers will get nude or even hardcore while in the public rooms. Once in a while they will go to private or semi-private "group show" if there is interest in some that are watching, but most of the girls and guys here will end up naked as a few people start tipping a few tokens at a time.
Most free sex chat pages will have ads, or limitations such as no nudity, or limits to the number of users per chat room.
Found another free sex chat place on the web that we are missing? Share it with us and we'll check it out!