Well they are actually doing it – the flash player system is being killed off by adobe, chrome. microsoft edge, probably firefox too. Some microsoft systems will automatically remove flash from the system and some web browsers will prevent it from running, so our main chat system that has been serving the world well for more than a decade will no longer be accessible.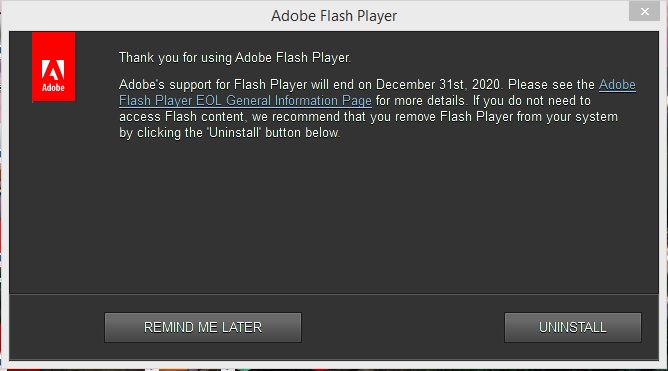 We have a backup chat option that has been getting some updates here and there. It's the PT Chat – aka the Peeps Text Chat .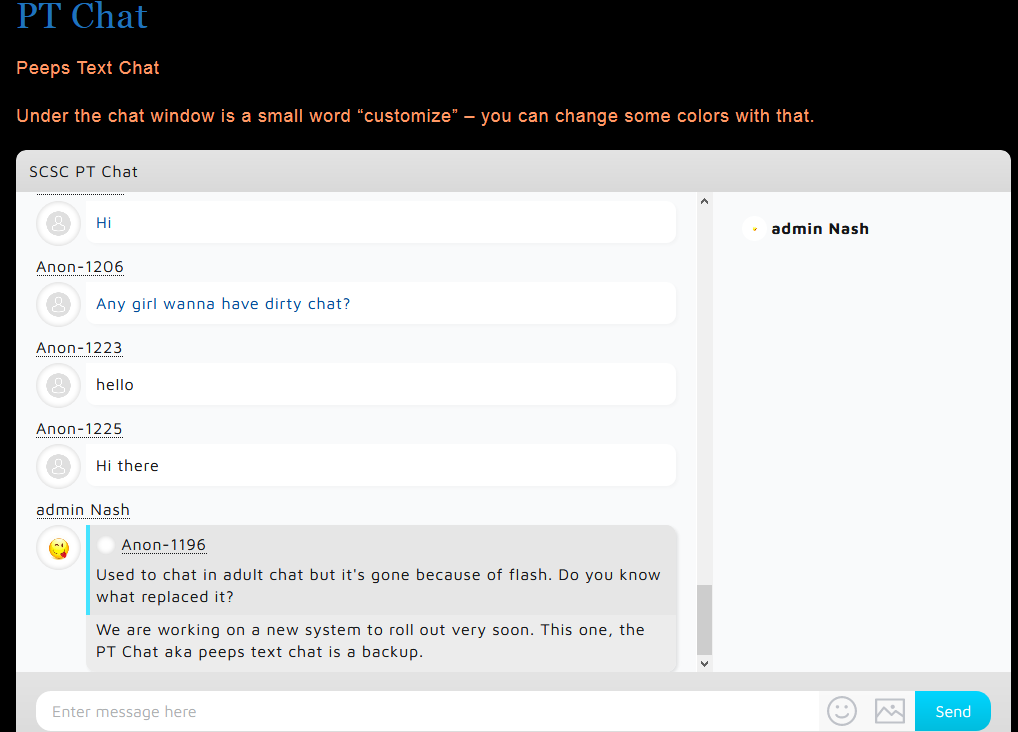 The PT Chat system will soon also pop up in the various "groups" in the peeps section. This should semi-correlate with the rooms we had established in the old chat / the OC – these group chat rooms there may only be temporary – lasting for a week or more, we'll see.
The long term plan is to have the peeps text chat become more of a sidebar / pop up window kind of chat similar to the way facebook keeps an overlay chat running in the browser while you surf different pages. Not sure how that'll all come together at the moment. The tech is there, but the display is not as sleek as I'd like, so it's not available in that way at the moment.
The main OC replacement choice is likely going to be the upcoming Xirta chat system.
We have another newer system we've been working on as well – the "Xirta chat" system has many more features that many will enjoy.
A page for how to, questions and such for the Xirta chat system here.
We plan to launch the Xirta system before the end of the year – and hope that it stays as a solid option for everyone to enjoy. It's very close to having all the features we've been wanting, but there may be some bugs that prevent it from getting the full use that we need.
So there is a chance that the Xirta chat system is up and running for a few days, and then we need to pull the plug on it and shut it down for repairs for a while, and move over to the PT Chat while it's down for fixes. We'll see.
More details on the Xirta sex chat system coming soon!