So I've been thinking about posting this challenge to the regs for a long time. It's a collection of a few random thoughts, and this may be updated, but it's long over due, so getting some of this out is better than never getting it done for you all. So here it goes.
The challenge:
Take a new approach with the newbs  (newbies, noobs, new users) and the rude people.
First off, please realize that newer users of the chat room come from many different places around the world. Every different culture and sub culture has different ways of expressing themselves. Different cultures tend to repress different things as well, and I have learned "The which is repressed, tends to come out in unhealthy ways" – now that's not always true, sometimes people choose to create art and things, but I have seen that when you give people a place or time or other excuse such as alcohol turning off the higher thinking parts of the brain, that repressed things may be expressed in ways which would normally not be said or done say on the street of your local town.  So what does this have to do with the chat room, the regs, and taking a new approach with newbs?
Well you see, everyone who comes to the sex chat site has a different idea of what the place is about. I think most people expect to come into the chat room and see a non stop orgy or text sex going, other people have different preconceived notions of how everyone will act. People generally feel a sense of anonymity and fantasy doing things on the internet. For most people typing a few things online, especially when in a chat room under a fictitious name, is just some random "who cares fantasy", there is no accountability for what they type. Now I know that most of regs have a different feel when using the chat room.
Most of us have a kind of reputation here, and tend to censor our selves a bit. We also know that doing stuff online, and in this chat room, that it is not completely anonymous (unless using proxies, or tors and such – that's a whole 'nother post) – but most of the newer users are coming into this with a completely different mindset. If you think back, I am guessing that we all can relate a bit, I am sure that many of the regs have changed their demeanor, and sometimes their names and everything after spending a few weeks in the chat room. If we handle the new users differently, and give them the chance to adjust, I am sure that 99% of them will change to.
Most of these changes are good, but I have seen some times over the years when a group reg mentality has gone bad. I have seen times when people will take advantage of their "reg" status and having friends in the chat room.  This has been seen in small doses lately, it hasn't been as bad as it was  long time ago when some not-to-named-mods joined in the fray and encouraged / kicked when this behavior occurred – but the way some regs are being permitted to or encouraged to act is starting down that slope.
I have seen some very simple user requests go from being slightly crude, to another reg chastising them, and then another user jumping in which led to the first user firing back all kinds of things, and our regs just poking and prodding, non-stop trying to get the new user to become threatening so they would be kicked out. We are not going back to those days of pushing users to fight knowing that they will be kicked. The days of the "countdown" and "[screename] opens the door.. bye such and such] are over.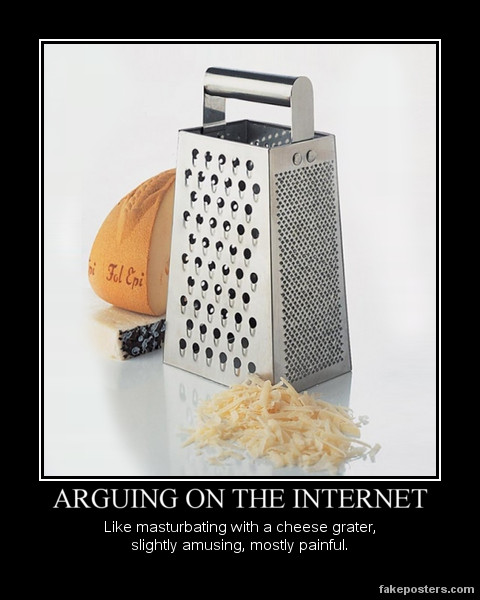 Remember, we are dealing with different cultures, different languages (even when it's American English vs British English vs Australian), and different mind sets. These new users need some learning time. Yes, they should all read the rules, yes they should of all been taught manners and use them in our chat room. Yes they should know better than to pm every girl with the cock and pussy emoticon trying to get quick cyber sex, but they have not learned yet. It takes time, and it takes some guidance from us as users of the chat room. I have spent a lot of time discussing and posting stuff about this with the moderators, and I am working on a video to be on the chat room page that will explain much of the main information as well. However all of this will be moot if our regs start attacking the newbs and backing them into a defensive corner.
Messages like
"If you could spell and write I might talk to you, but obviously you are not smart enough to have a conversation with me"
"No thanks [screename] pmer, I do not want your little cock in my cunt, you are an asshole for pming me without asking first"
and stuff like that – not only does it put people on the defensive, but it is public humiliation that really causes an emotional reaction. Now take that emotional attack, add to it the perceived anonymity since they are in a chat room on the internet,  add some beer goggles, and the fact that they could not really have their ass kicked like if they were in a bar,  and what do you expect to happen? You know what happens, and yet some of you continue to be the gasoline that starts the fire. Now you can blame the guy (or girl, or TS or whatever) that made initial insult, but at this point I am really putting the blame almost entirely on the regs that throw the gasoline on the situation.
Sure the newb that threw the match into the fray might be at fault, but the person who starts the public humiliation is adding the fuel for the fire. The other regs who jump in and defend their friend with more insults onto the original match thrower are just making the fireball bigger, and when someone who already has hormones raging gets so many things thrown at them, we all know what happens. It turns into a flame war. You all have the power to stop the flame the war – the iggy / block user button is enabled for all the use.
I would also like to suggest not only do you have the power to stop the flam wars, but you have the power to totally change the reactions of the annoying new users. I am not saying you have to, but I am pretty sure each and every one of you could take the time to give some tips in a constructive way to help the newbs learn how to be better received in the chat room. Certainly there will be some people who are just immediately so far over the top that it it doesn't make sense to waste your time, but a percentage of these people who end up fighting in the chat room and ruining it for many people could be turned into well rounded chatizens by offering a few suggestions for being better received. We are not reflecting this in the moderator statements more than ever. You can do the same, or you can iggy, or can fan the flames and add fuel to the fire. For all of the complaints that I see from the uses about the idiots, I say look in the mirror, some of you are creating the fireball, and at least subconsciously you know it.
We tend to take things for granted sometimes as regular users. We know the rules, we know the etiquette, we even has "secret terms" like "thingy". Maybe some of you do not want other people to join the club, maybe some of you do not want the competition of having more guys in the mix, maybe it's a subconscious thing. Maybe it's a reaction of wanting to protect and defend the girls in the pack, maybe you think it makes you look tough and coming off as a protector so you have a better chance at scoring with the ladies. Maybe some of these things, or other issues are not on your conscious mind at all – maybe you are a spelling nazi, I don't know, it may be different for everyone. Maybe you have just seen other users come off this way and think that is how it's done.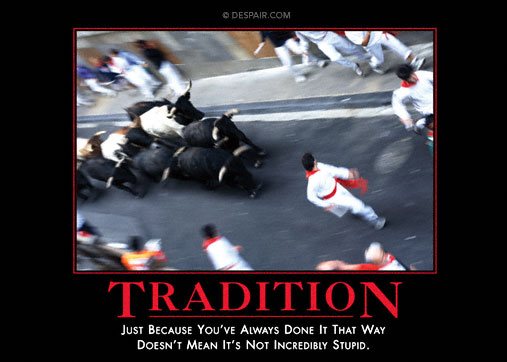 Whatever the reason(s) are, I am asking that everyone take a step back and consider that first off the conversation may be mis-understood. I know, I have been there. I came into the room one day and saw people saying something like "fuck you chris" and was like whoa, wtf – Chris is a good person, by are people openly hating like that? Then a few minutes later I see that it was all sarcastic, and it's was a term of jest and endearment. There are other examples, like the different ways that people use the word bitch, and the different ways that people take that term. I have seen people chastise a user for coming off forceful and what could be taken as demeaning to a user, and publicly harping on the guy – funny thing is, 10 minutes that girl and guy were in the bdsm chat room and playing like that for some time, the girl in question actually enjoyed that type of discussion style – many actually do. Which takes me to that learning thing – some users are not going to be received well when they make some controversial statements, but instead of coming off with all kinds of rude comments, how about simply letting them know that other people may enjoy that style of chat, but you don't and perhaps they would be better received in a different room, or chatting with a different person.
It's going to take time for the new users to learn the rules and how the chat system works. I have seen many frustrated mods (and users) thinking that they were being blatantly ignored, only to find out that the new user was so swamped with pms, they had no idea what was going on, they couldn't keep up, and did not even know that a mod was talking to them, or what a mod was. This is the reason that I not only explain to users that they are perhaps breaking an etiquette rule for the lobby, but that there are other options for engaging in that type of conversation, such as doing it in a different room, and how to switch rooms. Certainly there are going to be a few users you just blatantly just break the rules, but many of them can be taught how to use the system to find ways to connect with others who appreciate (or least do not find offense to) the type of talk they are engaging in.
We all have different things that we like and do not like, some of us are going to find serious offense to some things that others are going to shrug off. Some of us are not going to understand terms that other people use in different sub cultures. Terms like slag, fag, and stuff like that mean different things to different people. Some of us are really frustrated by users who do not speak and spell perfect English, and some people are going to quietly sit back and not tell you that you are being an asshole for hounding someone else about it.
At this point, I am saying that the regs have choices. You now have a challenge. I am sure that some of you saw the kicks I made tonight regarding a reg fanning the drama flames with a newbie, and I almost started kicking the other users who were jumping in, but I did not have enough time to warn them too before I had to logout. The policy of kicking users for continuing a fight is going to be enforced more, and it applies to the regs as much as it applies to the newbs. The choice is yours, I hope from now on we will choose to agree to disagree and move on. Use the block button, and make the chat room a better experience for all involved, new and regs alike. With such a small screen space there is no need to fill it up with drama. By making this post I am not trying to stir the drama pot, I am trying to help everyone understand things from various angles. We had some discussion about why we do not just kick the rude users on the suggestions page over here.

I hope this makes sense, I was interrupted 7 times while writing this post, and I am on my second dose of nyquil today, so I may have missed some things, and this post may need some editing, but after the bit of drama I saw earlier tonight, and the kicks that went along with it, I felt I should try to get us at least closer to the same page. Now imagine if we got just 10 of these newbs to get on this level, and they taught 10 more how to act right on our site, and they taught ten more. You could always setup a fighting/drama room if that's what you really want, if it's not want you want, then prove it.
( images found at despair.com )