Java Chat Support
Our free sex chat rooms require that the the Flash plugin from adobe is running in your browser.
Browser plugin security will require that you have the very latest updated versions of these plugins in order to use the two way communication features of the chat system, even if you have used our chat rooms in the past without issue, you may have trouble connecting if you do not have the very latest update to these common plugins for your web browser. If you see a message about the plugin being disabled, do a startpage search for "enable flash plugin firefox", or whichever browser you are using.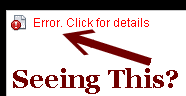 Even if you have updated to the very latest version of java - you may still get a graphic similar to this one that shows java is disabled for one reason or another. Here is the information for enabling java when it is blocked with firefox browser. If you are using a different web browser, and see a message about java being disabled, you will need to do a search on google or bing or something for "how to enable java with (insert your browser name here)"
Some versions of Internet Explorer "auto-block" Java from running on a page, unless you click the yellow warning bar near the top of the screen and then click "allow blocked content".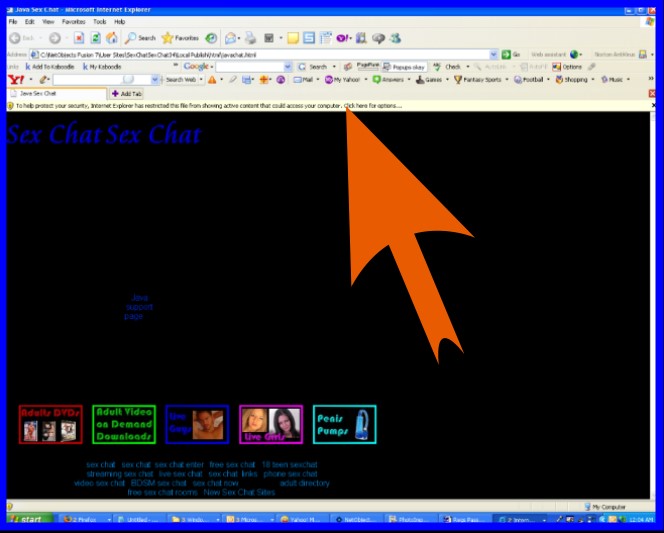 There are some bad web sites out there that have evil java code on their pages that can do nasty things like change you default home page and more. Our web sites do not employ the use of malicious code.
Some computers, such as some company's computer systems, have java and or the flash plugins disabled in browsers.
Many businesses may do this to disable the use of yahoo online games, add extra security and such.
You could download and use a new browser such as firefox.
If these trouble shooting steps do not work, then see the additional information we have posted on the chat room connection issues / solutions page.
If you are trying to access our java chat rooms using a mobile device such as an ipad, a smartphone, android tablet, or similar device, you may not be able to get java and flash to work on those devices. This is the unfortunate result of many issues between the major tech companies. We have given up on the major companies coming together on these issues, and are working on some alternative ways to connect our chat services with these other devices. You should be able to access and use the private messaging in the sex chat peeps section just fine with those mobile devices at this time. We also have updated information on mobile device compatible chat options on our mobile compatibility page here.
If you have a brand new computer, you may need to download and install java from sun in order to enjoy many great internet features such as games and chat. - Download Java Here.
For more information about using java with firefox, visit this page.

In early 2013 - many web browsers and operating systems automatically disabled some java from automatically running in the browser. This is a good thing, read more about the major java exploits of early 2013 here. If you see a message about your plugin being out of date, then you should definitely update ALL of your plugins!
This auto-disable-ing of java is annoying I know, but it is a good thing. There are still more updates coming for java, and until the serious security issues are all worked out, it may be a good thing to only have java enabled on a page by page (or web site by web site) basis. Turning on java while surfing our web site should be safe, but I may suggest you do not have it turned on when visiting other web sites, or especially links that other users post in the sex chat rooms. Some of the java exploits will give a nefarious person total access to your computer to do evil things with it.